Introduction:
The haircut haircut has been a classic and timeless choice for women of all ages and hair types. With its versatility and low maintenance, it is no wonder why this style is so popular. Whether you have straight, curly, thin, or thick hair, the medium bob can enhance your features and give you a chic and sophisticated look. In this article, we will explore the perfect medium bob haircut, including how to find your ideal length and style. We will also address frequently asked questions to help you make an informed decision about this fabulous hairstyle.
Finding Your Ideal Length
1.1 Understanding the Medium Length:
The medium bob haircut typically falls just below the chin and above the shoulders. This length is often referred to as the "sweet spot" as it flatters most face shapes and hair textures. However, it's important to consider your individual features and preferences to determine your ideal length within the medium bob range.
1.2 Face Shape Considerations:
Determining your face shape can guide you in choosing the perfect length for your medium bob haircut. Here are a few examples:
a. Oval Face Shape: Celebrities like Beyoncé and Rihanna often opt for a collarbone-length bob. This length accentuates their features and provides a balanced look.
b. Round Face Shape: A longer medium bob, around shoulder-length, can help elongate the face. Layers and soft waves will create more angles.
c. Square Face Shape: A medium bob that falls just above the shoulder helps soften square jawlines. Incorporating soft, wispy layers adds movement and softness.
d. Heart Face Shape: A collarbone-length bob with side-swept bangs is perfect for heart-shaped faces. The bangs create balance and draw attention to the eyes.
1.3 Hair Texture Considerations:
Hair texture plays a significant role in determining your ideal medium bob haircut length. Here are some suggestions based on different textures:
a. Straight Hair: If you have straight hair, a blunt medium bob haircut with minimal layering can provide a sleek and polished look.
b. Curly Hair: Embrace your curls with a medium bob that falls just below the chin. Layers can help define and enhance your curls.
c. Thin Hair: Opt for a medium bob that ends just at the shoulders or slightly below. Incorporating layers creates the illusion of fuller hair.
d. Thick Hair: A medium bob with layers throughout can help reduce bulk and provide movement and versatility.
Style Options
2.1 Classic Bob with Blunt Ends: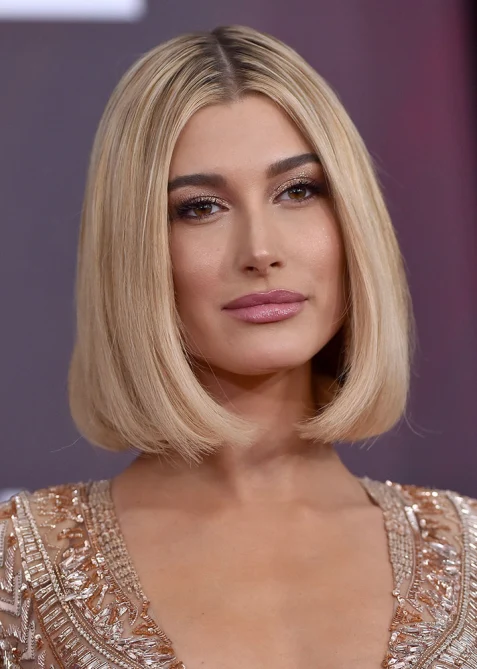 The classic bob style offers a timeless and sophisticated appeal that never goes out of fashion. With blunt ends, this medium bob haircut works well for those with straight or slightly wavy hair.
2.2 Textured Bob with Layers: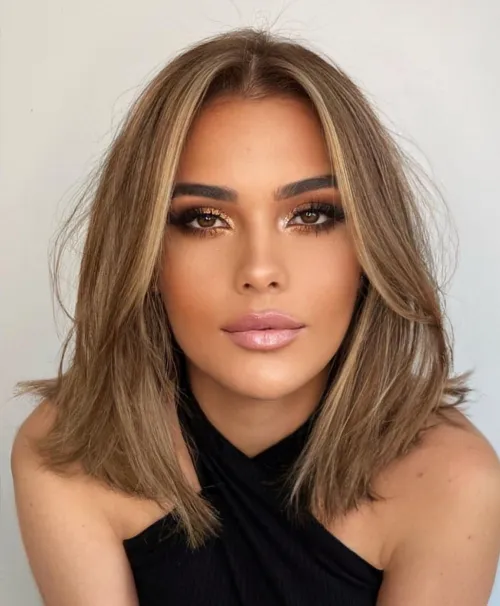 If you desire a more dynamic and edgy look, a textured bob with layers is a fantastic option. This style adds movement and volume, suitable for both thin and thick hair textures.
2.3 Angled Bob: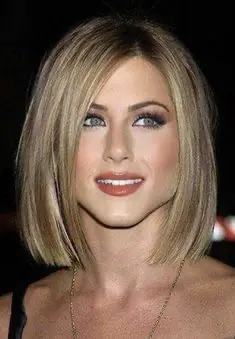 For those willing to experiment, an angled bob brings a modern and fashionable twist to the medium length. This style features a longer front and shorter back, creating a chic and asymmetrical look.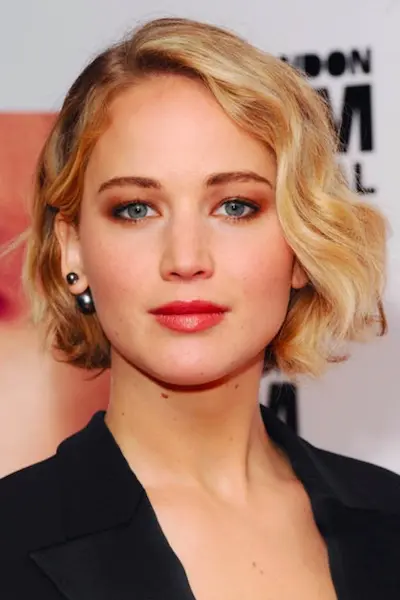 2.4 Wavy Bob:
Incorporating loose waves into a medium bob haircut adds a touch of effortless glamour. This style is ideal for those with naturally wavy or straight hair who wish to achieve a relaxed and beachy vibe.
Frequently Asked Questions (FAQs)
Q1. How often should I trim my medium bob?
A1. To maintain the perfect length and shape, it is recommended to trim your medium bob every 6-8 weeks.
Q2. Can I style my medium bob differently for formal events?
A2. Absolutely! The medium bob offers countless styling options. You can curl it, straighten it, or even try an updo for a more elegant look.
Q3. Will a medium bob suit my natural hair color?
A3. The medium bob compliments all hair colors, from blondes to brunettes and redheads. Consider consulting with a professional stylist to find the perfect shade to enhance your features.
Q4. Can I still pull off a medium bob if I have thin hair?
A4. Of course! The medium bob haircut is an excellent choice for thin hair as it adds volume and creates an illusion of thickness, especially when layered appropriately.
Q5. How can I maintain the health and shine of my medium bob?
A5. Regular conditioning, heat protection before styling, and using high-quality haircare products can help maintain the health and shine of your medium bob. Additionally, remember to minimize the use of heat styling tools to prevent damage.
Conclusion:
The medium bob is a versatile and stylish haircut that caters to various face shapes, hair textures, and personal preferences. By understanding your face shape and hair texture, you can determine your ideal length within the medium bob range. Additionally, exploring different style options allows you to find a medium bob that suits your personality and compliments your features. With proper maintenance and care, your medium bob will remain a timeless and fashionable choice for years to come.
Share