Introduction
We've heard the phrase "It's all about aesthetics" before. Fashion people are paying more attention to how they look and their hair concepts now. The trend is to have aesthetic hair and this is no surprise, since being fashionable has become all the rage on social media platforms. Basically, a core aesthetic is when you focus on a specific topic and often incorporate that into your style. These categories come from popular culture, vintage trends, historical figures, and more. More and more unique hair salons pup up as a result of this trend.
How to get aesthetic hair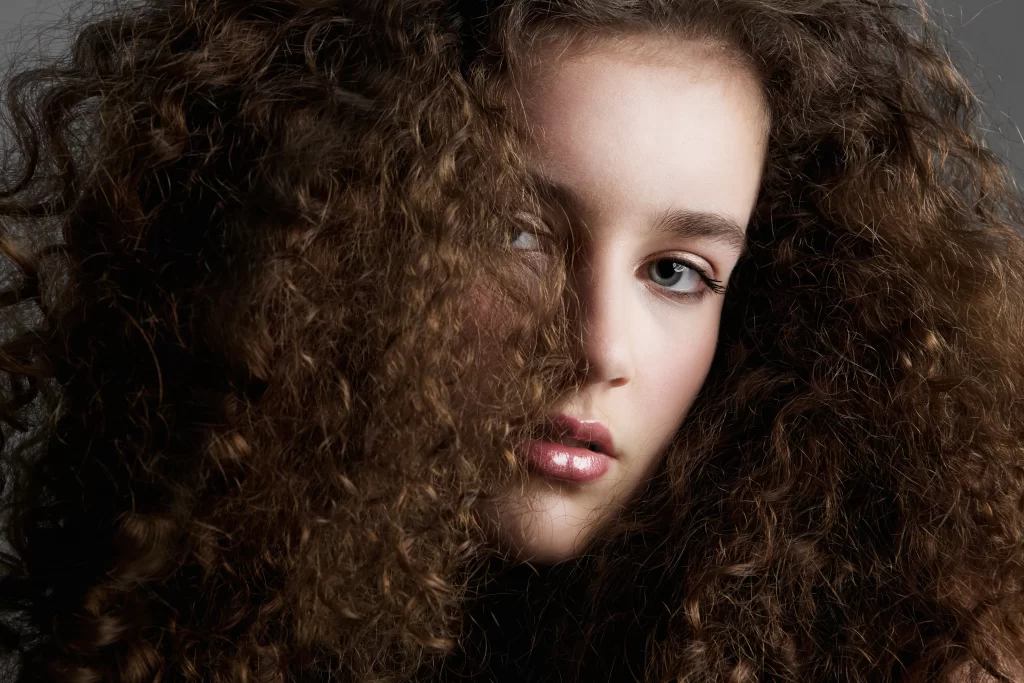 The first step is to make sure your hair is healthy. If you have dry, frizzy, brittle hair then it will be hard to make it look good. You can use a deep conditioner or a hair mask once a week to help hydrate and nourish the hair. You can also use hot oil treatments or steam treatments periodically.
Another thing you should do is find the right shampoo and conditioner for your hair type. For example, if your hair is oily, you want to use shampoos that are designed for oily hair. Do not use dry shampoo. It will just weigh down your hair even more and make it look worse than before.
Another thing that makes people's hair look bad is when they put too much product in their hair. That causes a build-up.
Everyone wants beautiful hair. That is why there are so many products out there to help people get the hair they want. There are also a lot of treatments that you can get in a unique hair salon to make your hair look better. But, what if you don't have the time or money to go to a salon?
That is where at-home hair care comes in. You can use these products and treatments from the comfort of your own home. The best part is that you can get these treatments for less than half the price of salon treatments!
Make Sure Your Hair is Clean & Easily Manageable
Hair is an important part of your appearance and it's important to make sure that it is clean and manageable. This section will go over some tips on how to take care of your hair concepts. For starters, you should try shampooing your hair at least once a week. You can get a number of different shampoos depending on what you're looking for in terms of how your hair looks and feels after washing it. Conditioner is another important part of your beauty routine. It provides hydration and makes hair softer, shinier, and more manageable. It also helps to reduce frizziness and static electricity which can make hair look duller, less attractive, and unmanageable.
If you have oily hair, you might want to wash it every day or every other day. If you have dry hair, washing it once a week should be enough. You should also consider what type of shampoo you use. Some shampoos are better for oily hair, while others are better for dry hair.
Achieving a particular hair concept for aesthetic hair can be difficult if you have unmanageable hair. If you have curly, thick, or frizzy hair, you may find it difficult to style your hair in a way that matches your desired look. Finding a unique hair salon might be your best option.
In order to make your hair manageable and easier to style, there are a few things that you can do. First of all, you should use a good shampoo and conditioner. Make sure is specifically designed for the type of hair that you have. You should also keep in mind that if your hair is colored there are specific shampoos for colored hair that you should use. You should also use styling products. They will help tame your locks and give them the desired effect without weighing them down too much.
Invest in a Good Heat Protectant for Curls
The best heat protectant for curls is one that has a light, non-greasy feel and offers a high level of protection. It should also be able to work with any hair type and provide a strong level of protection.
A good heat protectant spray for curls is one that will not weigh your hair down or make it feel greasy. It should be able to work with any type of curl, whether you have tight ringlets or loose waves. It should also offer a high level of protection from the heat. At the same time not making your hair feel dry, brittle, or heavy with product.
Use a Heat Protection Spray Before Straightening or Curling Your Hair
Heat protection sprays are a new trend in the hair industry. These sprays help protect your aesthetic hair from heat styling tools such as flat irons, curling irons, and blow dryers. When using any styling tool, it is essential to use heat protection spray prior to application of the tool. This will prevent heat damage, split ends, and breakage.
The spray is applied on wet or dry hair and it should be used before any heat styling tool is used on the hair. There are a variety of different types of heat protection sprays. You can get them at stores such as Target or Ulta.
Some people believe that these products are not necessary. They feel that their hair never gets damaged from these styling tools. However, it is important to remember that individuals have different hair concepts. So it is essential to keep in mind the effect that different products and techniques can have on their hair.
Turn on the Air Conditioning Before You Start Styling
The best hair dryers are the ones that are powerful enough to dry your hair quickly. They come in all shapes and sizes. Many models are known for their innovative advancements to make them more environmentally-friendly.
If you are going after long aesthetic hair, then you might want to consider a blow dryer with a diffuser attachment. This will help you get the curls or waves that you want without having to spend too much time on styling.
Apply Olive Oil To The Ends of Your Hair
Olive oil is a versatile ingredient that can be used in many different ways. It can be used as a moisturizer, in salad dressings, and even to remove makeup.
Olive oil has been shown to improve the condition of the hair by making it softer and shinier. It is also good for preventing hair breakage. Applying olive oil to the ends of your hair concepts will help it grow faster and stronger.
Applying olive oil to your aesthetic hair will make it beautiful, healthier, shinier, stronger, and longer!
Conclusion: Do It Yourself or Find a Unique Hair Salon
The conclusion of this article is that you should do your research before deciding to go to a hair salon or do it yourself. There are pros and cons of going to a salon versus doing it yourself. The conclusion is that if you want the best results, you should find a unique hair salon. Make sure it specializes on your aesthetic hair concepts. If you want to save time and money, you may want to try doing it yourself.
Share